How long will my sponsorship last?
We hope you will be your child's sponsor until he/she completes secondary school. However, if your sponsored child is unable to attend school due to their disability, we hope you will continue your sponsorship until the child reaches the age of 18.
Sometimes a child's family moves to an area out of the reach of where we are serving. You will be notified if your child moves or otherwise becomes ineligible for the program. If this happens, we will provide an opportunity for you to sponsor another child in need.
How are my sponsorship contributions used?
We know each gift given to World Hope is a sacrifice and we are committed to using that gift to transform the lives of children in need. Your sponsorship gift is used to provide a caseworker who will help facilitate a family plan to improve your sponsored child's life. This plan often includes physical or occupational therapy and specialised equipment made by local carpenters and tailors. If your sponsored child is able to attend school, your sponsorship helps with the cost of school fees, supplies, and a uniform.
How does World Hope International ensure financial accountability?
Financial accountability is of primary importance for World Hope International. We monitor each of our programmes and take corrective actions when necessary to ensure funds are used appropriately. You can read more about our affiliations and certifications here. 
Will I receive a bill each month?
If you do not subscribe to automatic credit card or direct deposit payments, you will receive a friendly reminder about a month before your next contribution is due.  The reminder will include a remittance form attached. For your convenience, consider setting up a recurring gift by credit card or direct deposit.
How can I correspond with my sponsored child?
To ensure protection for both you and the sponsored child, all correspondence must flow through the Child Sponsorship office at the following address: 519 Mt Petrie Road, Mackenzie, Qld 4156. Please include your child's name on the card or letter. You may also send your correspondence via email to ChildSponsorship@worldhope.org.au.   For more information or to utilise our "Guide to Writing Your Sponsored Child" form, click here.
What should I write about?
Your sponsored child is interested in your family and would enjoy receiving a photo of you. He/she would like to know what your part of the country is like, what interests you have, or what work you do. Younger children also enjoy colourful greeting cards or postcards. Letters should be simple, age-appropriate and sensitive to your child's lack of material possessions and the country's political situation. 
How will my sponsored child communicate with me?
Each year you will receive an annual therapy update and photo.  If your sponsored child is able to write a letter or draw a picture, you will receive these treasures on occasion, as well!
Can I send extra funds for special gifts to my sponsored child?
Celebrating special days in your sponsored child's life is a wonderful way to further encourage and extend love to children impacted by child sponsorship through World Hope International!
We encourage sponsors to consider a special financial gift for Christmas.  The suggested gift is between $10 and $25.  Funds received are used for an annual celebration for all the children impacted by the special needs sponsorship program. We are not currently able to accept contributions for individual birthday gifts for sponsored children.  However, we do encourage you to celebrate your child's birthday by sending a special card or letter!  Your words are powerful in their lives.
How do I give a Christmas gift?
Donate at any point in the year!  Please note in the comment section "Christmas gift for sponsored child(ren)." Funds are pooled for an annual celebration for all special needs children and their families.
May I send a package?
No. Unfortunately, high import fees and various restrictions by some governments prevent us from forwarding packages. You may consider including flat items in your letters or cards. Age appropriate bookmarks, scripture cards, and stickers are very popular among sponsored children!
Can I visit my sponsored child in person?
Yes! Meeting your sponsored child will be an unforgettable experience for both parties! Every measure is taken to protect the children that we serve. There are special requirements that must be met before you can visit your sponsored child and it can only be done under World Hope International's permission and supervision. If you have an interest in meeting your sponsored child, we will work to connect you with a World Hope Short-Term Missions Trip in that country. If you will be personally traveling to the country, apart from World Hope, we require that you facilitate the meeting of your sponsored child through our programme office.
AN ORGANISATION YOU CAN TRUST.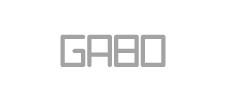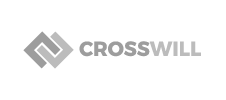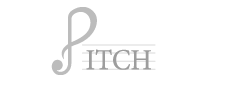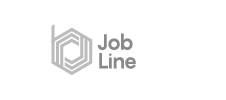 World Hope International is committed to sound stewardship and using your gift to deliver the most effective, sustainable solutions for alleviating poverty, suffering, and injustice. In 2017, 92% of funds contributed were used for program expenses. In order to use our resources in the most efficient manner possible, we may deem it necessary to redirect your contribution to the greatest need or our general purposes.